Cling Wrapping Fully Automatic
Interested in our Products?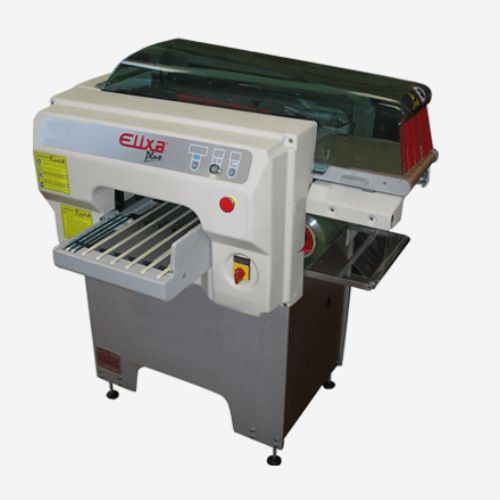 Cling Wrapping Fully Automatic
This Fully Automatic is the very easy to operate. This compact automatic cling wrapping machine.
retailer, supermarkets, warehouse/club, convenience stores, cash & carry, butcher shops, delicatessens, health food shops, speciality food stores, fast food, bar, pub;
restaurants, in-flight caterers, hospitals, hotels, stadiums, nursing homes, military bases;
meat processors, seafood processors, dried fruits, produce suppliers, dairy, commissaries, sandwich producer, large scale kitchens, pasta and sausage factories, farms.
FEATURES
Completely re-engineerized
Frame and components made of Stainless Steel and antioxidant materials, hygienic and easy to clean
New design ABS self-extinguishable bodywork
New stainless AISI 304 steel machine head supporting structure
New front and rear roller structure which allows a rapid change of the dragging belts once worn out
PMMA transparent head cover
Anti-overcurrent safety device
Double magnets for closing and security
Adjustable hot wire film cutter
Sealing plate temperature adjustment
Film reduction for small products
Cold film cut with suitable blade
Mechanical system of security for operator and product
Easy reset with reset push botton
Optimisation of the film quantity
Easy user interface modality
Digital display with 3 numbers
Three customisable programs
Counterpieces & countdown
PRODUCTIVITY
Package in 3 easy steps:
Place the tray on the hot plate
Pull the lid down
Remove the packed item
New system to keep the product steady in packaging phase
Save in quantity of film used
Reduction of wasted film
VERSATILITY
Wraps most of the trays available on the market
Easy adjustment and maintenance
Possibility to change the film tension on the tray directly from the control board
Material used: LLDPE, PE, food grade PVC with thickness 8 – 40 micron
ADVANTAGES
Eliminated skilled labours
Frequent changes in staff will not affect productivity
Minimum physical effort and reduction of the iterative movements
SAFETY
No film cutters at sight, no way for the operator to get injured
No smoke emission during cutting of film
No more carpal tunnel disease
TECHNICAL FEATURES
| | | |
| --- | --- | --- |
| Power supply | V | 100/115/220V |
| Useful basin dimensions | mm | Min.130x90x10 – Max. 270x200x145 |
| Max film roll dimensions (diameter) | mm | 200 |
| Machine dimensions | mm | 700x730x515 |
| Machine weight (Net/Gross) | kg | 63,5 |