Durable and Efficient Stretch Wrapping Machines at Durapak
A stretch wrap machine is a piece of machinery that automatically wraps stretch wrap around pallets. This keeps the products contained within the pallet safe and secure.
The main functions of a stretch wrapping machine are to make products easier to transport in bulk and to protect individual products from damage during shipping so that they arrive at their destination unharmed.
Although pallet loads can be wrapped by hand, machines are more efficient, dependable, and accurate. At Durapak, we have one of the best wrapping machines that make your processes easier, more efficient, and more reliable.
Our wrapping stations for pallets are high-performance wrapping units with substantial added value. The in-line wrapping machine was designed and developed using materials, software, and a design that adhere to the highest levels of quality and safety.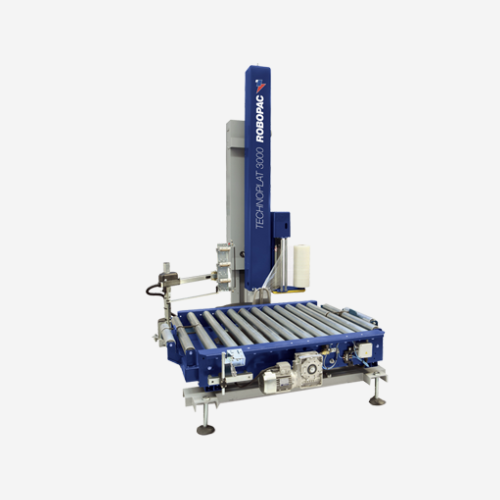 Pallet Wrapping Machine- How does it work?
As the name implies, the concept of the Pallet Stretch Wrapping Machine entails the use of stretch-cling film. Stretch Film is stretched to the required length and width before being wrapped around the product/pallet, and the film adheres to the previous layer. This cycle is repeated until the entire product/pallet is wrapped in film.
Durastretch pre stretch films are a successful approach created for the benefit of customers where we reduce stretch film consumption to 50%.
This simple and durable machine can run continuously, even in a harsh industrial environment. Since the machine's operation cycle is completely automated, it can be easily operated even by unskilled workers in this line of work!
Pallet stretch wrapping machines are ideal for wrapping pallets, including high-cube containers, ready for export. Stretch film packing is also used to protect against perforation, moisture, corrosion from sea air, dust, etc.
It is also used in packing products such as textile cone yarn, light and heavy engineering goods, pharmaceutical products, electrical and home appliances, sacks containing grains, chemicals, fertilisers, tins containing – fruit pulp, paint, liquids, lubricants, and jumbo bags containing products such as activated carbon, granules, powders, and so on.
Stretch Wrapping Machines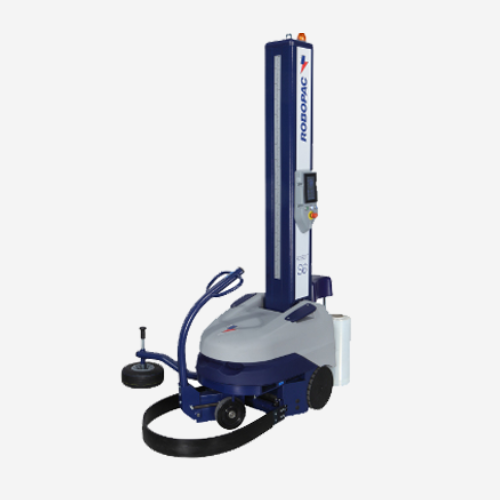 Features and Uses of a Pallet Wrapping Machine


Controllable Power Stretching



Safety Features With Adjustable Cycle Times



User-Friendly



Adjustable Turntable Rotation Speed


Low Noise Transmission



Simple And Easy-To-Use Design



Longer Functional Life



Up To 300% Powered Pre-Stretch Film Carriage
Durapak is a stretch wrapping machine dealer that works with businesses of all shapes, sizes, and types. Our machines will customise your product wrapping according to your specifications and needs.
Choose an industry, and our automatic pallet wrapping machines will wrap the products for you!
"We have been using Durapak's stretch-wrapping machines for more than five years now. These machines are one of our best investments as they make our packing processes easier and more efficient. Thanks to Durapak, our product packaging has proved to be of superior quality."
"Durapak's wide range of protective packaging machines has been a saviour to our business. They also offer customisable solutions for your business, making it even more promising."
"Pallet stretch wrapping machines have been of great use to our company. They have had a huge impact on our product packaging and, ultimately, on the market. We are absolutely impressed with Durapak's wide range of wrapping machines."